IDENTIFICATION OF HIGH-POTENTIALS FOR AN AUTOMOTIVE SUPPLIER
North America, South America, Europe, Asia
---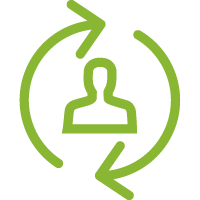 A medium-sized automotive supplier was looking for potential analyses to be conducted across the company on four continents. In addition to the identification of high potentials, the general potential of external applicants was also to be recorded at the same time. In order to reduce travel expenses, a time-delayed video interview was integrated into the process between online tests and assessment centres. A process element that enables the HR department to centrally manage the process despite considerable time differences to the target countries.
JOBMATCHER M in specific configurations including a module for time-delayed video interviews and test methods in 14 languages.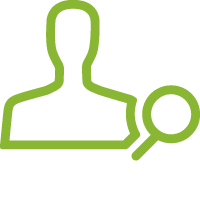 The overall process was designed on the basis of a requirement analysis. Initially, the candidates work on target-group-specific combinations of test procedures (personality and performance tests). Furthermore, they undergo a time-delayed video interviews supplemented by a short case study. The time-delayed video interviews is based on the principle of the multimodal interview MMI®, which integrates all the relevant measurements (biography, characteristics, behaviour) into the result formation. Depending on the target group, a personal interview or an assessment centre, consisting of an interview, roleplay and a presentation task, is carried out at the end of the process. The participants receive a development-oriented results report which is created automatically but is nevertheless individualised.