SELECTION OF GRADUATES FOR AN AUDITING COMPANY
Switzerland
---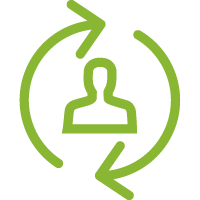 During a study for an auditing company it was seen that the course grades used as the first selection filter did not allow a reliable prediction of performance at a later auditing exam. This is problematic as the training is both lengthy and costly. Therefore, a process was implemented that could be effectively controlled while ensuring an optimal prognosis of success through the use of psychological test methods – that have been proven to be effective (in the study mentioned above) – and structured interviews. For this purpose the procedures were adapted to the requirements of the occupational group and partly re-developed in order to already allow for a realistic preview of the position at the pre-selection stage. The latter take into account that many non-specialist graduates are recruited who do not prepare adequately in advance for the contents of the work.
JOBMATCHER M with a personnel questionnaire and an applicant management system including a role-rights system to control access to the applicants and the talent pool.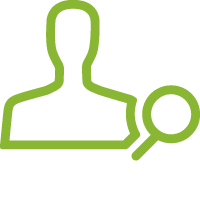 An individual combination of performance tests and personality tests, as well as a company-specific situational judgment test. During a workshop with experienced employees from the client's company, situations proven to be critical for success, taken from the day-to-day work of auditiors together with possible activities were developed and subsequently integrated into the test procedure. The resulting process provides an insight into the future tasks and information on how successfully applicants will master these situations.