RECRUITING SYSTEM FOR A HOSPITAL CHAIN
USA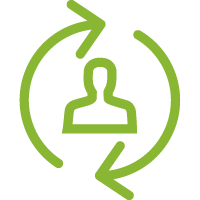 A growing hospital chain with about 70 hospitals in various federal states in the USA required a recruiting system. The system had to dynamically address the changes in the company (constant acquirement/sale of individual hospitals). The job vacancies and appointment of staff which had be approved by the head office had to be managed locally at the individual hospitals, but monitored centrally. The recruitment process followed a complex, multi-level set of rules involving many different stakeholders. The new system had to fully reflect the complexity and in particular the internal approval processes.
JOBMATCHER XL configuration with its own job board for publication of job advertisements, individually programmed personnel questionnaire with target group-specific bundles of questions and an applicant management system with an interview module, a talent pool and interfaces for accessing social networks and for background checks.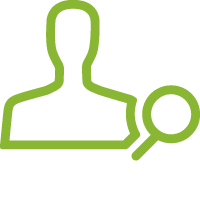 For pre-selection, an individual combination of performance test (SPEED), personality tests (DRIVE, PIA, TAKE5) and a situational judgment test (LEAD) are used. As a further pre-selection tool, a web-based telephone interview is carried out to avoid excessive travel before the candidates take part in the multimodal interview MMI® on site.