Unsere Testbatterie MANAGE
THE ONLINE-TEST FOR YOUR FUTURE MANAGERS
Our test battery MANAGE
Leadership skills of candidates are best identified with an efficient test method that examines the specific personal qualities and skills that are relevant for being a good leader. That is exactly what our science-based test battery MANAGE does: The defined individual dimensions (characteristics) were particularly put together to specifically target requirements for future employees in management positions and analyse the potential of each candidate accordingly. The test results are presented in such a way that you are able to obtain clear and reliable information at a glance regarding which candidate is best suited for the open position.
The weighting of each dimension in the test battery MANAGE is as follows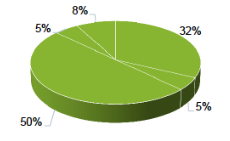 general intelligence (50%)
leadership (32%)
social skills (8%)
performance motivation (5%)
curiosity (5%)
TARGET GROUP (EXAMPLE)
Managers with responsibility for staff
---
DESCRIPTION OF OCCUPATION
Positions with organisational or personnel management responsibilities, heterogeneous occupations
---
EDUCATION
Minimum: secondary school certificate
MANAGE-MEASURED DIMENSIONS
LEADERSHIP QUALITIES
Personality-based psychological requirements for successful managers.
GENERAL INTELLIGENCE
Deriving information from subject-related contexts; identifying and solving problems.
CURIOSITY
Active search for new information and the pursuit of learning new things.
PERFORMANCE MOTIVATION
Willingness to deliver high performance; dedication and commitment to the professional tasks and goals.
SOCIAL COMPETENCE
Achieving professional goals with socially acceptable means; showing fairness and empathy towards others.
RELATED ARTICLES AND SPECIALIST CONTRIBUTIONS FROM OUR MAGAZINE