Unsere Testbatterie COMPLEX
THE ONLINE TEST FOR YOUR NEW EXPERTS
Our test battery COMPLEX
Occupations with tasks of high complexity must be filled with highly qualified staff in order to achieve long-term success. With our pre-configured test battery COMPLEX you are able to quickly and easily identify the potential of your candidates for demanding vacancies. The aptitude test is specifically tailored to the requirements demanded of experts in various fields and examines the competencies relevant to successfully working in the future position using scientifically based test scales. Your candidates take the test online in the comfort of their own homes. The test results are just as specialised as the test contents: As a recruiter you will obtain quick and clear information about who best fits your business and the position advertised.
The weighting of the individual dimensions in the test battery COMPLEX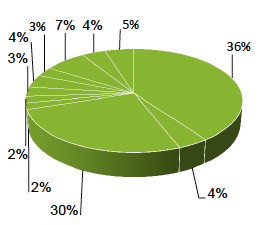 general intelligence (40%)
problem-solving behaviour (26%)
performance motivation (7%)
integrity (5%)
conscientiousness (4%)
social skills (4%)
curiosity (4%)
confidence (3%)
emotional stability (3%)
extraversion (2%)
compatibility (2%)
TARGET GROUP (EXAMPLE)
Experts, academics and professional engineers
---
DESCRIPTION OF OCCUPATION
Wide occupational field, unspecified
---
EDUCATION
High school diploma or equivalent, high-quality vocational training and/or higher education degree
COMPLEX - TEST DIMENSIONS
GENERAL INTELLIGENCE
Deriving information from subject-related contexts; identifying and solving problems.
RELATED ARTICLES AND SPECIALIST CONTRIBUTIONS FROM OUR MAGAZINE